The right B-school not only paves the way for a great career but also plays a role in helping shape the person's character, beliefs and thoughts, thereby playing a significant role in shaping his/her life for the future. With admissions to various B-schools in full swing, it becomes essential for students to check out the various attributes of a college before they zero in on it. Studying in a B-school call for a huge investment of time, money and energy, so it is vital that you make sure your choice of business school meets your needs.
To choose the top management college for you, follow the guidelines mentioned below:

Student And Alumni Network:
Look through the profile of students at the university in terms of professional experience, gender, and cultural background. These diverse individuals also contribute to your learning apart from forming your network. Find out how active the alumni group is, as you may want to draw on this network in the near future. This network can provide you with invaluable career information and also help raise funds for your start-up.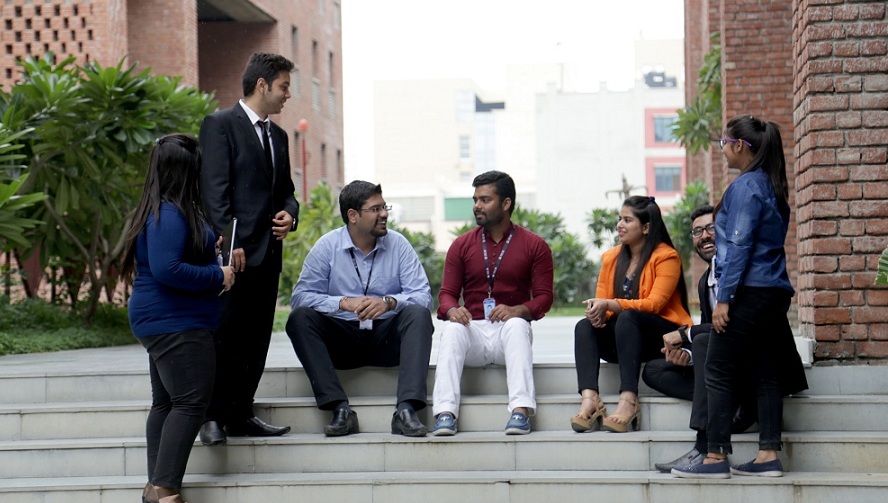 IILM is proud to have a network of over 9000+ alumni, placed both domestically and abroad, that have risen to high ranks over the years. These individuals are invited to interact with students and motivate them through guest lectures. Some also go on to become mentors to the students, providing them with first-hand knowledge and experienced advice. Annual alumni meet are organized on campus, which is an excellent networking opportunity for both alumni and current students.
Academic Community:
Before making your choice, find out about the caliber of the faculty, in terms of their expertise and achievements to make sure they give you in-depth knowledge of a company or industry. In addition to this, research about the teaching methods the school uses, such as case studies and consultancy projects with companies.
The IILM faculty members come from leading institutions across the country and are known to be knowledge creators who rigorously peruse research in their fields. The curriculum taught at IILM is benchmarked against the best in the world. It includes Field Courses (as at Harvard), Career Trek (as at Wharton) and Community Experience (as at Yale). Besides this, the 3-month long summer internship and accompanying workshops acquaint students with the demands of the professional world.
Global Experience:
Employers often seek international experience and there are plenty of options to broaden your horizons. Seek colleges that offer study abroad programs or colleges that have overseas partnerships.
In keeping with the needs of the ever-globalizing world, IILM organizes a 4-week global study program in Germany, France, Canada, Finland or Spain, where students are given an opportunity to develop their outlook through industry visits and diverse cultural immersion.
Careers: Another aspect to scrutinize is the institute's employment record and check the kind of jobs, sectors, and countries graduates go to. It is crucial to investigate the reputation of the careers service of the particular college.
The Career Development Cell at IILM mentors the students on the selection of the right career path in accordance with their preferences and aptitude to check PGDM eligibility. The recruiters comprise of over 300+ companies across the country spanning a wide range of industries.