The very essence of education lies in the evolution of teaching methods to incorporate meaningful learning. By meaningful learning, we mean education that caters to solving real-world problems. If IILM UBS has the tag of being one of the best business schools in India, then a lot of it is down to the innovative and relevant teaching methods that nurture hundreds of entrepreneurs and corporate leaders every year.
The integrated and experiential learning-based curriculum with a focus on global teaching methodologies is what sets IILM UBS apart from other BBA colleges. At a deeper level, IILM UBS understands that education lies much beyond simply books. The mantra that is followed by mentors and teachers is simple:
'Preach and they forget; show and they might remember; involve and they will understand.'
Real-world case studies, simulations, and projects:
At IILM UBS, case studies are an integral part of the pedagogy. Through real-world case studies sourced from reputed organizations, students are encouraged to develop new perspectives and ideas in order to stimulate innovative and out-of-the-box thinking. Simulations provide students a chance to step into the shoes of real-life entrepreneurs and solve actual management problems, allowing students the perfect platform to utilize their concepts and learning. Through group discussions, students learn through feedback and benefit from shared learning.
Guest lectures and seminars by foreign faculty:
IILM UBS brings global experience, knowledge, and expertise through extended guest lectures which also include renowned foreign faculties. Live case studies, seminars, and interactions with successful entrepreneurs enable students to learn from vital experiences and discover their source of entrepreneurial inspiration. Students are also encouraged to take up group projects and develop ground-breaking business plans, thus learning teamwork as a crucial skill.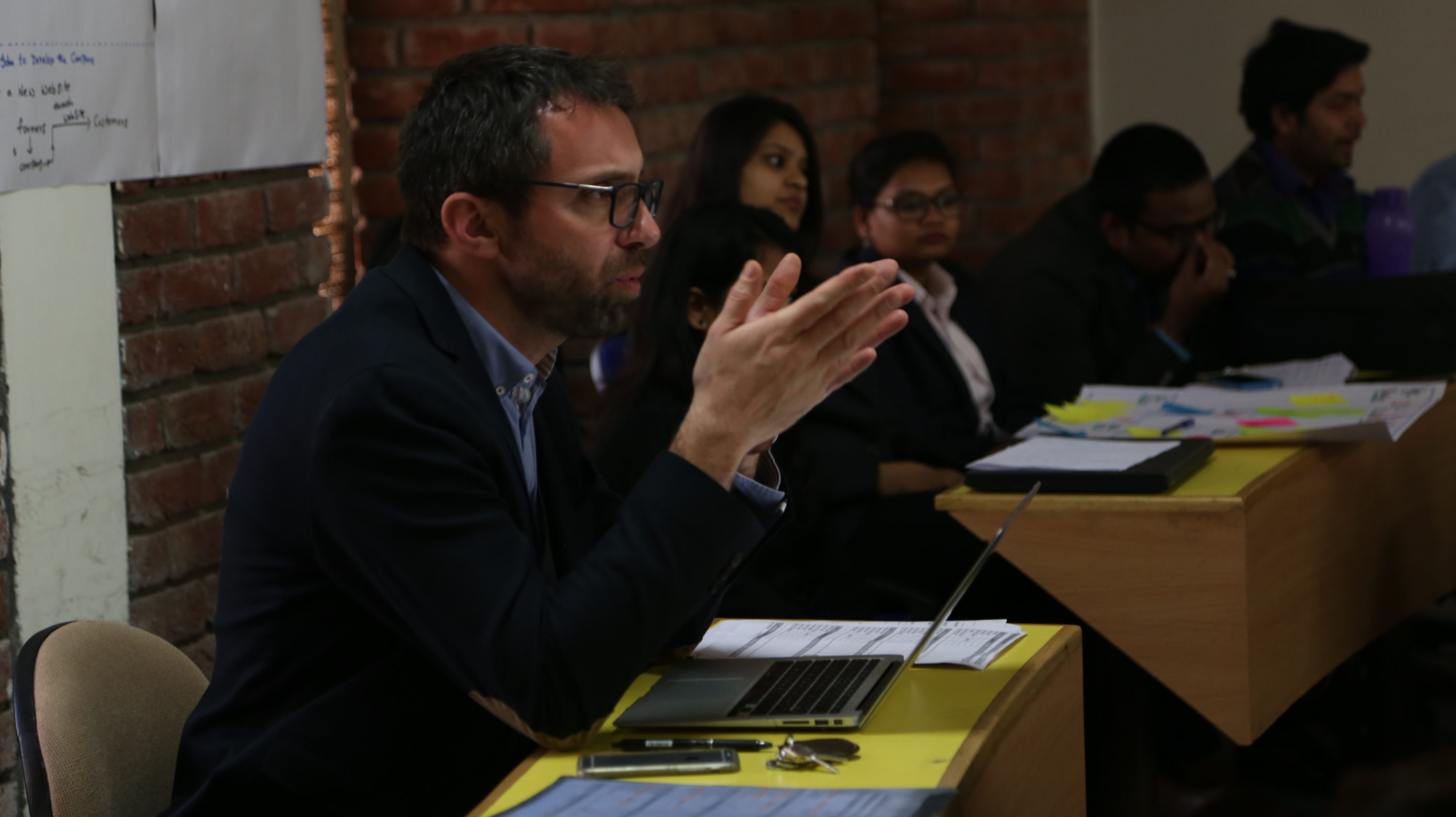 Entrepreneurship Development Centre (EDCs):
If you have taken a BBA admission at IILM UBS with an entrepreneurial idea in mind, then rest assured that the Entrepreneurship Development Centre (EDC) will help you scale the idea right from inception to development. This is where experiential learning comes into play – if you're into BBA to be an entrepreneur, why not begin the journey in college? EDC helps students realize their start-up dreams by workshops, and discussions provide students with invaluable networking opportunities, exposure to the start-up ecosystem, entrepreneurial mindset development training, leadership training, and so much more.
 Global Study Programme:
Education nowadays means going global, developing inter-cultural competencies, experiencing international learning, and understanding the global market. This is where IILM UBS' Global Study Programme comes in handy as it provides students with two weeks of exposure at partner institutions and universities in Europe, Asia or North America after the completion of every year.
Such innovative learning methods paired with specialized mentoring, excellent internship opportunities and world-class infrastructure help nurture the best entrepreneurs of tomorrow at IILM UBS.