We learn every single day, every single second
Everybody says that there will be a turning point in life when the way your thought works, the way you perceive this world will change. IILM exchange program was that turning point in my life. I was among those students who got this lucky opportunity to stay in Dijon which changed my Life.
First week ( 23th   Agust – 1st  September)
With mixed feeling I arrived in Dijon. It is completely different from New Delhi. A calm, peaceful city with old historic mountains. Later, I came to know that it is called as a city of students.
Next day I was welcomed by the friendly teachers and staff in the induction week were we were made aware about the city. I got an international exposure as there were students from Germany, Spain, Poland,Russia, Italy,China,Korea,Africa  and many more. There were trips which were organized by school which helped us to know each other better.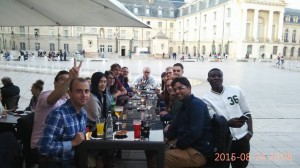 Second week : (1st September – 8th September)
In this week we were given an introduction about our specialization and how we will be graded on our perform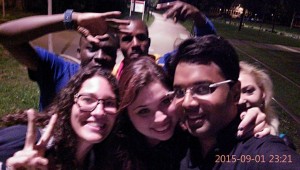 ance. I was surprised to see the student-teacher relationship in France.
 It was informal yet formal. Also, a new thing I experienced was that university itself was organizing parties for us.This was something new for me unlike Indian universities.In this week I also got a chance to visit thefamous Dijon Music Festival which happens only once in a year.
Third week (9th September -16th September)
In this week our courses began and we were introduced to our teachers. Most of the teachers were globally renowned teachers and have taught in different countries. So, it was easy to get along with them. Teachers were very friendly and it was very comfortable to adjust with us. I also got a chance to visit Paris on the weekend.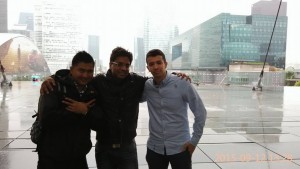 Fourth week ( 17th September-24th September )
In this week, due to light schedule of our lectures. We decided to explore Dijon. We visited many churches, temples. World famous wine of france was of course great. Dijon has numerous churches and museums each having its own significant value.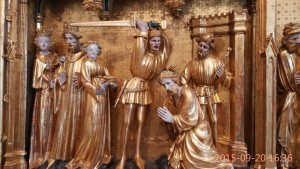 Fifth week (24th September-1st October)
A month passed away but I was still feeling that I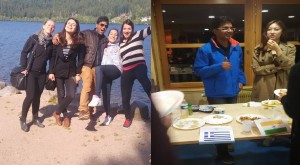 arrived just few days back. In this week we learnt about different marketing tools and how international marketing works. I also learnt some basic French and points about French culture. I realized that many of things are similar and basic just like our Indian culture. In this week I got a chance to visit "Alsace" a city in france famous for hills. We went in bus and got to know many new friends. Later we need to represent our countries and I was proud to represent mine.
Sixth week (1st -7th October)
This week we studied about global marketing strategy. How different luxury brands develop there strategy. This week was really great as we were involved in many group discussions and I learnt many new things.  On the weekend I also got a chance to visit Switzerland alps with a friend from Belgium. It was a great exposure as we learned about each other culture. Also, this was first time I experienced snowfall in my life.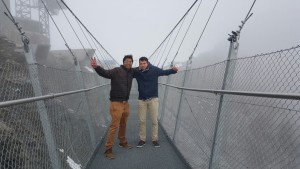 Seventh week (7th -14th October)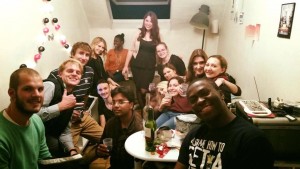 This week was an amazing one as we studied about international marketing management and got exposed to new market conditions prevailing around the world. We learned about the emerging market sector. In this week I also get to know about the French wine and cheese. Unlike india, drinking wine is really common in France at public places.

Eighth week  (14th -21st October )
This week we were told about our examination days and we need to start preparing for it. We were also told the pattern of the exam and what are we expected to write. We were also told about the forthcoming vacations. All the students studied hard in this exam to copee up with classes and score good marks in exams.
Ninth week (21st -28th October) : First exam
We had our first French exam this week. Exam pattern is similar as that of India in France also. I came to know about a new culture of drinking wine with teachers if the exam is easy. This was something new for me as in india I always had that formal relationship with teachers.
Tenth week (28th-4th November):  Crazy Halloween night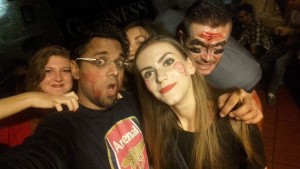 This was a relaxing week as we had no classes. This was also the Halloween week. This was first time in my life I celebrated Halloween and I enjoyed every moment of it. I learned what happened on Halloween and why it is celebrated.
Eleventh week ( 5th– 12th November): Celebrating Diwali the french way
In this week along with the classes. I celebrated diwali with my global friends. India is really famous for its culture all over the world. Everybody was keen to know how diwali is celebrated and why it was celebrated. Also, this was the first time I tried my hands on cooking some complicated Indian food for them.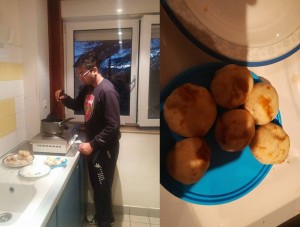 Twelfth week (13th November – 20th November) 
This week was a shocking week due to attacks in Paris. I observed that all the people were expressing their condolence  and our teachers were also shocked by this. I was deeply shocked seeing such attacks.
In the school I was selected as a Research assistant by my professor. He asked me to join his team who were writing about Indian culture and luxury market. It was more than delighted to help him.
Thirteen week  ( 21st – 28th  November) : My first article
In this week I was discussing about the luxury cars with my professor and to my surprise he asked me to write an article as he felt that I am good with cars. I took it seriously and wrote an article and he really appreciated me. For me, it was the first article I wrote and I was very inspired.
Week 14 ( 29th -5th  December) : Final exams
These were the exam days. All the students were inside their rooms studying and school was silent as there were less classes because of exams.
Fifteenth week ( 6th  -13th December)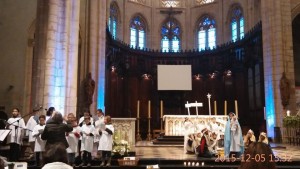 This was a relaxing week as we were done with our exams . I decided to travel in the rest of days. I got a chance to visit lyon this week with the Erasmus group of students. It was a great experience. I experienced the churches and monuments there. The significance of Merci marie etc.
Sixteenth week ( 13th – 20th December)
This was the travelling week. I visited Spain and Italy in this week. I experienced a varied culture. I tried to learn a little Spanish but I realized that's not my cup of tea. I learned about "hola" in spain and "Allora" in Italy. All the people are very friendly in these countries and can speak very good English.
Last day ( 21th December)
This was the most difficult part of my journey. I knew this will come but I did not realize that I have made a family there. A family with which I am tied. With a smile on our faces and tears in our eyes we all decided to head towards our real home.
Sahil Goel
PGP20141039