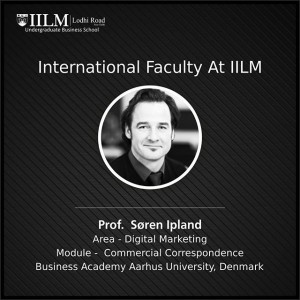 My visit at IILM was very inspiring on both a personal and professional level and the hospitality was extraordinary. The students in my classes were pro- active and took great interest in the topic of Digital Communication. I gave lectures for both UG and PG, and  i was enthralled to encounter the students were very interactive and eager to learn.
I met a lot of inspiring professors at Lodhi Road Campus that all took interest in my visit. This gave me the opportunity to associate myself with interesting people and left me with a clear picture of IILM as the top university, with a magnificent staff of professors.
I commuted to Lodhi Road campus from Gurgaon for daily lectures with ease traveling. Things were quite hopeful in both the campuses.

While at ILLM I had the opportunity to take part in the Global Thinker Award ceremony for Mr. Ashish Nanda. A part from an interesting meeting with Mr. Nanda the ceremony also included a variety of delicious food tastings, as well as the experience of taking part in an event grounded in the very interesting Indian culture.
During my stay in India, we visited the beautiful sight of the Taj Mahal, as well as the city of Jaipur. The days in Jaipur was during 'Holi', giving us a unique look into the Indian culture. The practicalities of both trips was masterfully taken care of by staff at IILM.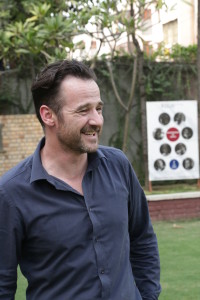 My wife joined me at my first week at IILM and the fantastic hospitality giving to me also included her. We were both invited to join professors and other guests to see a musical at a beautiful nearby location, again a unique experience and look in to Indian culture.
I can only emphasize my stay at IILM as a fantastic and an enriching learning experience.
– Soren Ipland
Business Academy Aarhus University, Denmark.