The government of Haryana in collaboration with Confederation of Indian Industries(CII) and Federation of Indian Industries(FII) organised  this two day event of Pravasi Haryana Divas on 10 – 11 January 2017 in Kingdom of Dreams, Gurugram with the objective to recognise the achievements of NRI's and PIOs of Haryana. It was not  exclusively for the NRI's , additionally, every one of the general population who are currently settled in different locations in India and whose roots are from Haryana were reconnected to their underlying foundations with a specific end goal to tap their energies later on in improvement of Haryana and make a cooperative energy.
On 10th and 11th of January some students from IILM, Gurgaon participated as volunteers in PHD 2017.The event saw participation from stalwarts of politics,sports and Films.
VIP Guest list include
Honorable  CM of Haryana- Shri M.L. khattar, Honorable Union minister Smt. Smiriti Irani, Honorable Union minister Shri Piyush Goyal, Shri kapil dev (cricketer) , Sonu Nigam (singer), Mr. Vijender (Boxer), Geeta and Babita Phogat (Wresling- Dangal fame), Randeep Hooda (Actor), Joginder sharma (cricketer) , Dr. Subhash chandra (Member Rajya Sabha) and many others.
It was our pleasure to be a part of such prestigious event. We thank the Mr. Deepak Jain- Secretary General of FII to give the students of IILM, an opportunity to associate with the mega event. I see this event as a great opportunity to enhance their management and networking skills. Meeting people who came back to their motherland after so many years and talking to them about the developments of India, the power of Indian youth and the power of the country was indeed a great affair.
We started as a part of this event on 9th January in kingdom of dreams whereby we met, Mr. Deepak Jain – Secretary of FII, Mr. Rachit and Mr. Gaurav, officers of FII, who briefed us on the event and invigorated us to feel pleased about being a part of this event. By night, we were altogether assigned with our obligations at different locations where, we had visitors from India, as well as all over the globe.  On 10th January, we, a team of 5 students, left  early morning. On reaching our respective locations, we met various teams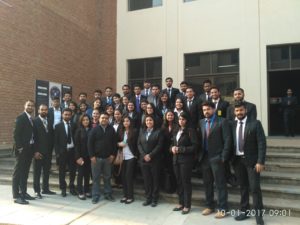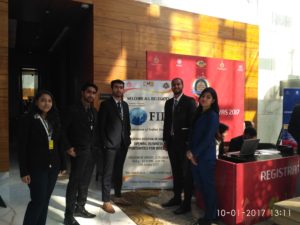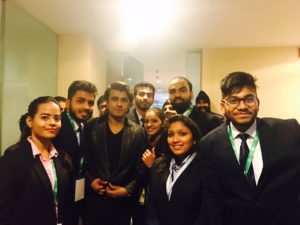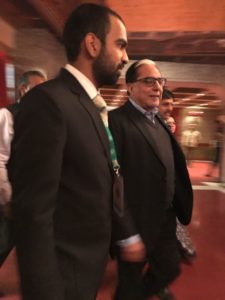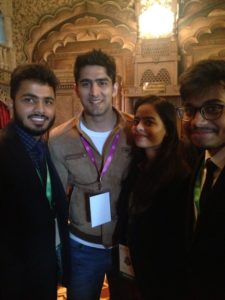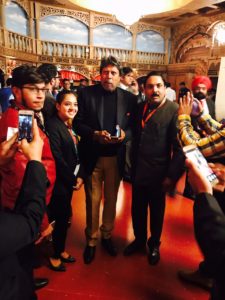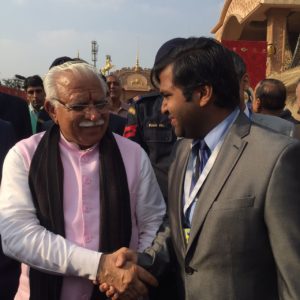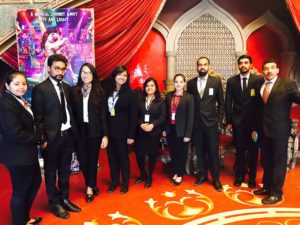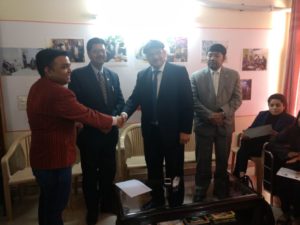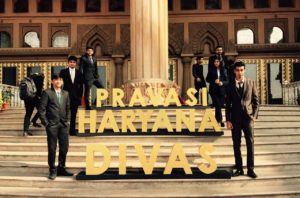 from wiz craft, make my trip, officials from CII and FII. Interfacing with them help us know more about the corporate world, the difficulties confronted in the corporate world and a more extensive skyline of the economy was investigated. Certainly, it was a test of the communication skills we had. By evening, we were all invited to the main venue i.e. Kingdom of Dreams, where we had the opportunity to interact with more delegates and celebrities. By night, we were altogether welcomed to the primary setting i.e. Kingdom of Dreams, where we had the chance to connect with more delegates and big names. On, eleventh January likewise, we were at the focal scene dealing with the occasion and attempting and connect with the delegates.
On an entire, I see this 2 day occasion as an open door which permitted me to learn corporate conduct, enhance my networking skills, organizing aptitudes and for all intents and purposes confront the different periods of administration, which I had hypothetically seen yet. Being placed in the front, whereby we would meet the representatives first then the authorities and attempt and encourage them in the first place, was leverage for us. Knowing the encounters of individuals who left India long back and now wished to return to their countries, made us feel devoted many times and surely, this occasion amplified the adoration for our nation in our souls.
After the event CM of Haryana  met some students ,praised their efforts and wished good luck to them and IILM.
I want to express gratitude toward Vishal sir , FII and CII group to give us the chance to be a piece of this super occasion.