IILM invited Prof. Gatien Beaumont from The University of Lorraine, France to Greater Noida campus in the month of February 2016 as a international guest lecturer  to conduct one of the core electives in PG – Entrepreneurship and State & Society, as part of Social Enterprise. We decided to have one on one interaction with him, and ask about his experience in India and the IILM campus in particular. It was indeed a great opportunity for our fellow students and the staff to to know what he had to say about IILM as a B-School in India. We asked him a few questions, and received a quite an insight about his thoughts and teaching experience.
– What is the relevance of the Module taken by you at IILM?
I stayed during 3 weeks in the campus of Greater Noida to conduct a course called Social Entrepreneurship. I had 3 main objectives with this course.
First, the course allowed the students to discover social entrepreneurship. Starting from an analysis of the need of people in India and the development of a social company.
Second, i acknowledged the students how consulting companies use several tips to help the companies develop their business.
Third, the students were taught how to discover the business model canvas. A very innovative and play-full technique that allow to study the business model in the developing of a company, a product or a service.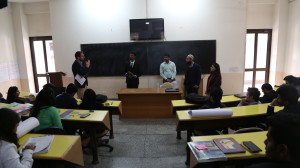 – What is your say on Faculty and Infrastructure of IILM?
The campus of Greater Noida is quiet, secure and fully equipped place to study. The library contains a large number of different works and the subscription to the business press allow to obtain current information.
– Tell us something about IILM's Campus Life.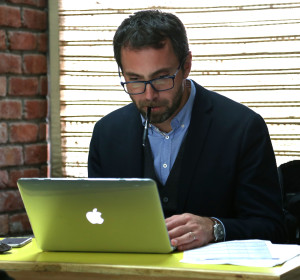 My stay of three weeks allowed me to take some time out to know the teachers and the students of IILM. I discovered a welcoming, passionate and involved educational team and respectful workers, and interesting bunch students.
– What do you think about India, and any experience so far that you would like to share with us.
This trip was my first time in India. India is an incredible country. A huge country made of contrasts. If you ask me what impressed me most in India, I would answer immediately  « The People ! » They are welcoming, generous, and open-minded people. It sometimes amuses me to say that during my stay in the IILM I learned as much as I taught.
Prof.Gatien Beaumont from #LorraineUniversity #France talks about his academic experience at #IILMCampus https://t.co/bbqWY9TEsY #MyIILM

— IILM (@IilmInstitute) March 4, 2016
---
See Also :