EXPERIENCE OF GLOBAL STUDY PROGRAM
(STUTTGART, GERMANY)
By : Ritansha Rampal and Tejasva Ahuja, SBS Stage 2, IILM UBS
The study abroad program is designed to further develop and expand our intercultural and language competencies, and enhance and deepen our professional knowledge in an international context.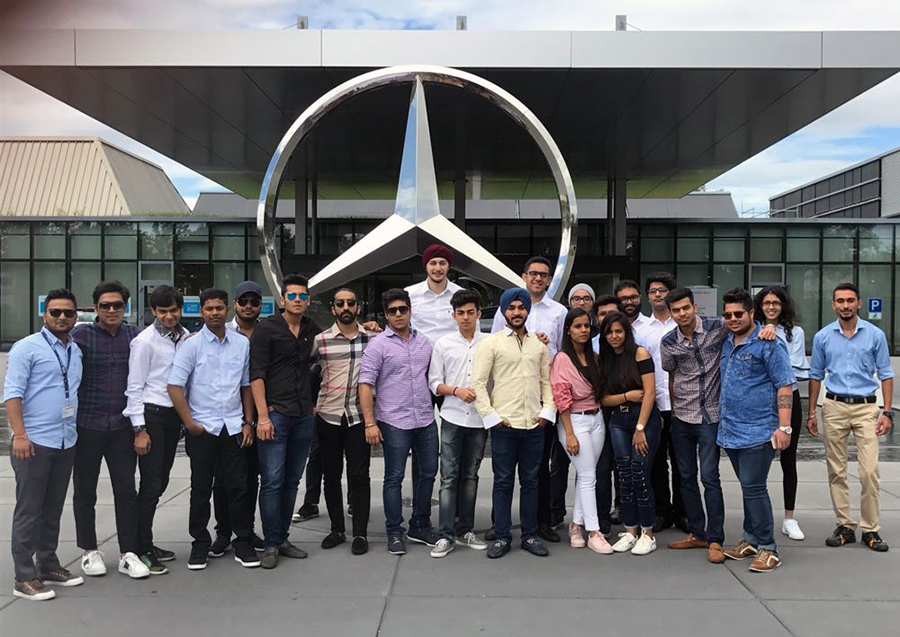 Being a student of BBA program at IILM comes with the advantage of the Global Study Program. This Program spread over three weeks gives the students an opportunity to travel to Germany and complete a module at International School of Management, Germany (ISM), IILM's partner business school. The students go abroad at the end of the first year of their SBS Swiss Business School Degree course at IILM Campus. In fact, we had the choice to go to Stuttgart or Dortmund Germany or Seneca in Canada, and we had opted for Stuttgart.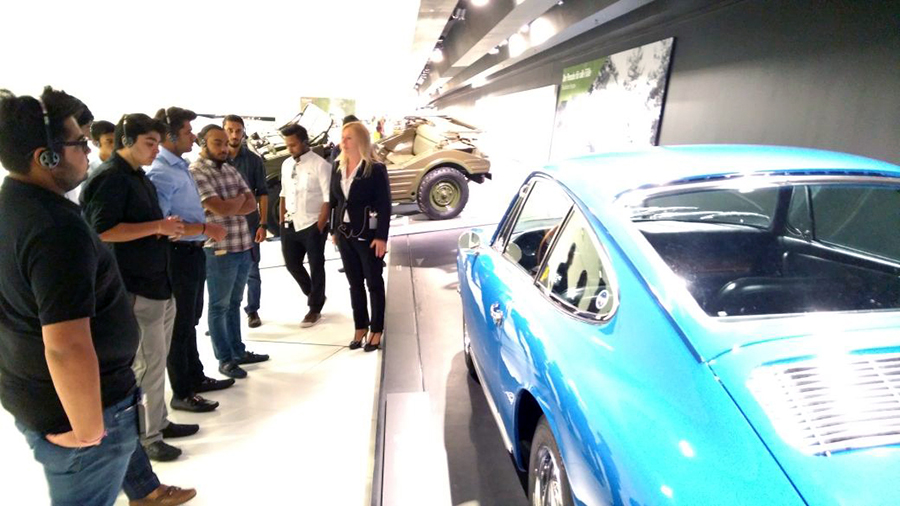 Stuttgart and its surrounding area form one of the largest commercial capitals in Europe. The campus is just a few minutes on foot from south of the city centre and is easy to reach using public transport. The ISM Stuttgart Campus easily accommodated our batch and we had all the resources required for presentations and project work on request. We also had options available for lunch right next to our Campus.Ms. Vanessa,coordinator of the Global Study Program representing ISM, was also our mentor in Germany. She answered all the queries about the city, cuisine and travel plans. Ms. Vanessa also organized a city tour for all the students. The tour was conducted in a bus and we were shown the most popular landmarks and historical sites of the city with a narrative.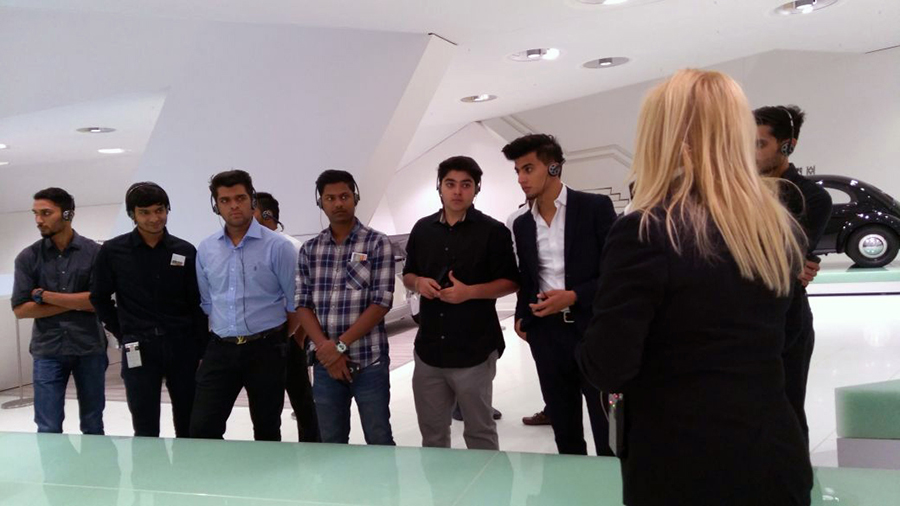 Talking about classes, our sessions were conducted by Professor Björn Röeber who taught us Strategic Management and Professor Qeis Kamran who taught us Entrepreneurial Innovation.The teaching methodology included lecture practices which is an effective way to present new information orally. Both our professors were highly interactive and made us participate in group discussions. We found that they used to actively engage the group for discussion on a particular subject and they also shared case studies which were designed to evaluate how we processed information, solved problems and reacted to new and surprising situations, as well as how we worked within a team.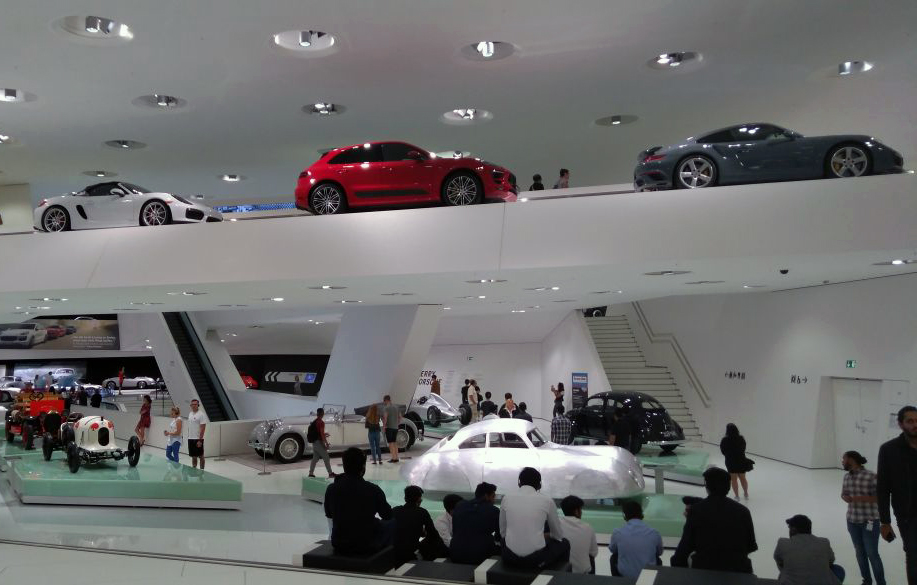 We also had the opportunity of three Company Visits. The industrial visits were organised for the Porsche Museum, Bosch and Daimler. It is noteworthy to mention that the automobile industry is one of the leading industries at the global level and we got the chance to visit these Companies.
Talking about our experience during the visits, at Bosch, we got to know the technical side of how their business operates and at Daimler, we got to understand the production side of the business as well. In Porsche Museum, we were shown the evolution of the cars too. We liked the fact that we were introduced to their methods of acquiring customers.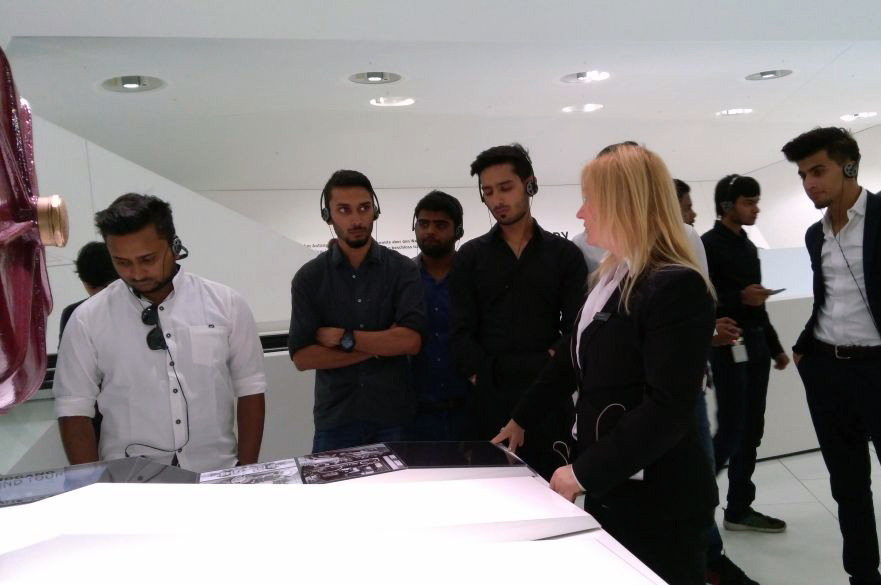 We want to mention that it's important that we have a realistic approach when we go for the study abroad program as it involves doing things that we do not normally do while at home. For example, laundry, groceries, making our beds. And so, here were times when we also felt a little homesick because this was our first college trip too. But at the same time, we also got to learn a lot from our experiences. Our teachers, peers and the ISM mentor were helpful in making things easy for us.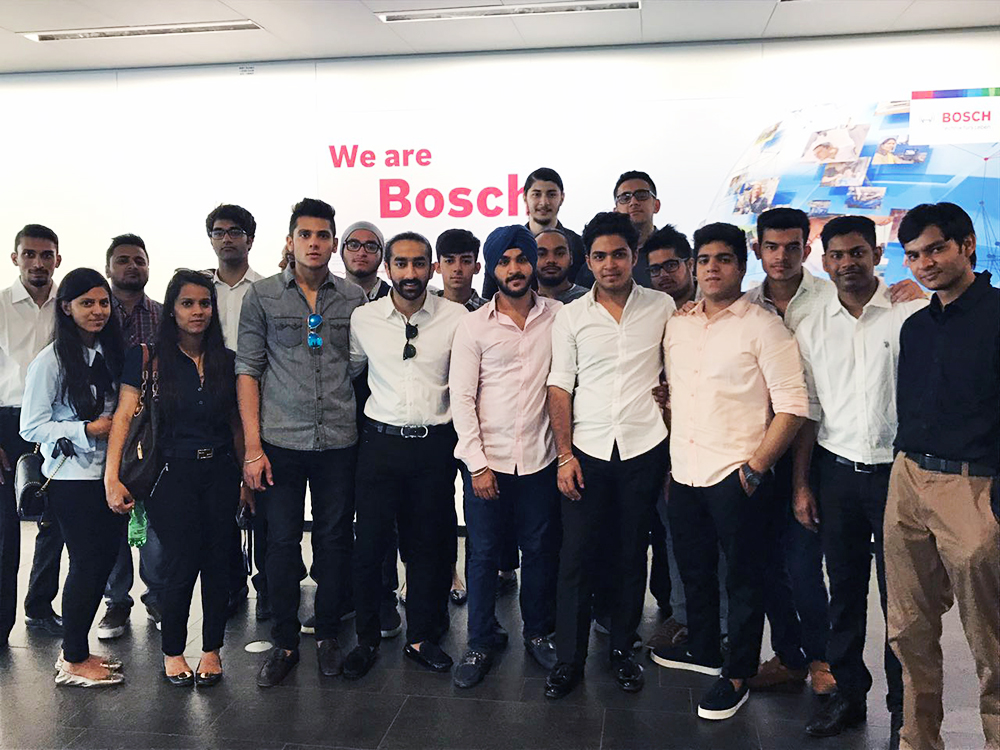 Lastly, we thoroughly enjoyed attending our classes, company visits and most specially one another's company. It was great to know that we all had the ability to independently handle various situations and to figure out things on our own instead of having them done for us by someone else.