In the future, the Global Study Program should undoubtedly become an integral part of IILM as the amount of learning and exposure it has to offer is tremendous. It is an excellent opportunity for every student who aspires to study abroad as well as to become independent for doing things that they have had others do for them till now. It holds great prospects of increasing one's knowledge by diving into the culture and ways of a foreign country and see the difference in approach towards everything, between them and our nation. Moreover, it offers a lot of unforgettable moments that one would cherish for their lifetime.

As part of four-week student exchange program, 37 students across three Campuses went to Ecole de Management de Normandy Business School, France and Montpellier Business School.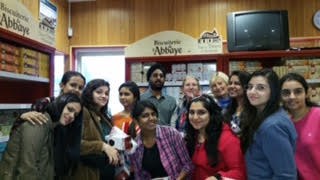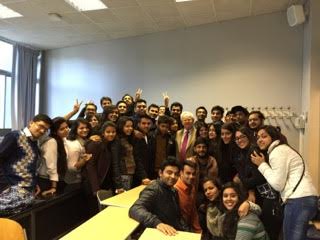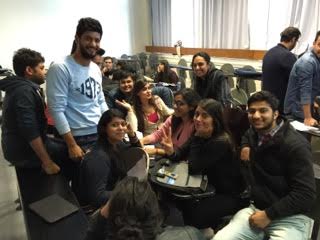 ---
The program included the following modules at Ecole de Management de Normandy Business School –
– Doing Business in France
– Supply Chain Management
– Digital Marketing Business Project
Faculty accompanied students to France gave a general feedback on the entire experience, which goes something like –
Merits :
– There was a lot of learning involved
– The proximity of campus to the hotel (a mere 5 minute walk)
– The hotel has fully furnished and equipped apartments
– The visit to the Shipping Port
– Visits to historical WWII sites, where students gained insight into the politico-economic history of the Europe
– Ability to experience living in the integrated bloc of EU
– Ability to experience different cultures by visiting other European Nation
– Many Indian Restaurants nearby
Demerits :
– The entertainment centers are open from Thursday-Saturday
– The Institute is strict in marking and attendance (but this also brings in discipline)
Program at Montpellier Business School took place from 1st November -28th November 2015, where all the students completed four modules 1) Luxury Marketing  2) Entrepreneurship 3) Cross Cultural Negotiation 4) Doing Business in France.  The students also visited a vineyard, where the process of making wine was explained and an overview of the Wine industry in France was given.
It was a great platform for students to understand French culture and the business environment. The assessments involved creating business plans, analyzing business models, developing new product ideas and of presenting them to a group of investors. Some key skills that were enhanced through the program were brain storming and work in groups, presentation skills and business acumen.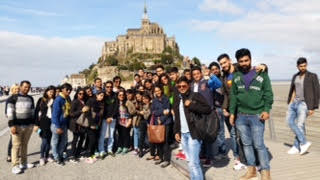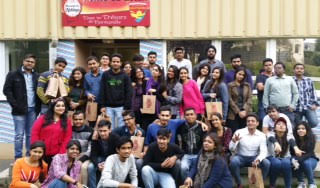 ---

Student's take on his experience at Montpellier Business School , France, "The experience was a very lively one and of great learning and exposure. The pedagogy adopted by the faculty at Montpellier Business School was truly engrossing for each subject being taught. Especially the luxury marketing module which none of us wanted to end! The faculty was really interactive as well and showed great enthusiasm in teaching. They were curious to know from us about India and its culture. The campus facilities were amazing as well and all the students enjoyed their time throughout the day in college, for eg. by playing football downstairs. There was a great deal of learning that took place in this one month study program that told me about the French culture and the rich history this beautiful country has."